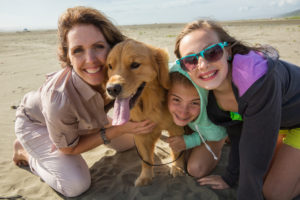 On April 30th, shelters across the country will hopefully see lines out the door as it will be National Adopt a Shelter Pet Day. At Vet Supply Source, we love our adopted furry friends, and we hope many more find homes in the upcoming weeks. Obviously, owning a pet comes with many responsibilities, but if you have thought about it and think you're ready, you may want to consider adopting a pet. Here are a few reasons why we think it's a great idea to adopt.
You'll Save a Life: One of the main reasons why National Adopt a Shelter Pet Day was established was to create awareness about how overcrowded our shelters currently are. Did you know that more than 2.7 million cats and dogs are unfortunately euthanized every year due to overcrowded shelters? This number could be reduced dramatically if more people decided to adopt.
You'll Save Money: Speaking of saving, the cost of adopting a pet is usually much less than buying one from a store or breeder. The adoption price will often cover many upfront costs, including spaying/neutering, initial vaccines, microchipping, and more.
You'll Feel Better: You won't just feel better about saving a life; you may feel better physically and emotionally too. All pets, but especially adopted pets, give their new family unconditional love, which in turn can lower stress levels and provide owners with a greater sense of purpose. Plus, those walks every day will help you get off the couch more as well.
You'll Be Saved the Troubles of Housetraining: This will depend on a number of factors, but, in many cases, adoptable cats and dogs are already housetrained, which will save you and your household the trouble.
You'll Help More than One Animal: Remember when we said that our shelters are overcrowded? When you adopt a cat or a dog from a shelter, you won't just save the immediate life of the pet you decide to adopt. You will also make room so another cat or dog can potentially get adopted too.
What to do before you adopt
Before you adopt, it might be a good idea to plan ahead of time. You will need dog grooming supplies, toys, food, and/or cat supplies, a place your pet can call its own to eat and sleep, a vet whom you like, and more. If you have other pets, they will need to be introduced slowly to the new furry member of the household as well. While it sometimes can some take time for the new dog or cat to get adjusted, we're sure he or she will get acclimated before you know it.