If you have pets, your veterinarian's office probably doubles as your supply store and animal pharmacy. However, buying supplies like medicine, specialized food, and flea treatments at the vet's office can be expensive—and can limit your options. These days, more and more people prefer to get their vet's recommendation on what to buy and then go online to buy it, and it pays off. Here are five reasons that veterinary supplies are better purchased online:
Cost – For most pet owners, this is the one factor that eclipses all else.You love your animals, but there's no denying that giving them the care they deserve can be expensive. Online veterinary supply stores can cut down that expense. Just like any online business, they jettison the cost of a brick-and-mortar storefront, have lower advertising costs, and can leverage inventory across the nation to make sure they have everything in stock at a reasonable price. Those savings get passed on to you, often with prices 10-20% lower than what you'd get at the vet's office.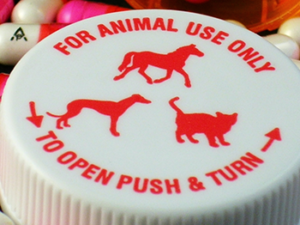 Options – Likewise, online vet supply stores give you more options to choose from. Many veterinarians limit themselves to only one or two brands, often because of contractual arrangements or limited shelf space. Online dealers have no such limits. You may find an alternative brand that is less expensive, that works better, or that is simply a better fit for you or your pet.
Delivery – There's nothing better than having your vet supplies delivered right to your door. It saves you a trip to the vet's office, which in turn saves you time and hassle. And many online veterinary supply stores can ship within 24 hours or less of receiving your order, getting your medication or food to you when you need it.
Customization – How many flavors does your vet offer? Online, many common medicines can be customized with a selection of hundreds of different flavors. That makes it easier for you to administer medicine, and for your pet to enjoy it.
Convenience – Have you ever stopped by to pick up your flea treatment, only to find out the vet was out of stock? Or have you have spent an hour on the phone, calling multiple locations to see if someone had a flavor or brand you wanted? Not online. See the whole selection instantly on your screen and know that what you order is what you get.
Where do you get your veterinary supplies?